Region of Excellence – Improving Quality of Life Award Winner Spotlight
In March 2022, Centralina Regional Council awarded the Neighborhood C.A.R.E. Center (NCC) the Improving Quality of Life award at our annual Region of Excellence Awards. The NCC is a non-profit organization headquartered in Cornelius that aims to provide immediate and long-term aid to neighbors through relational and faith-based programs in a hope-filled environment. Their dedication to empowering people to build and maintain a stable future has been influential in the surrounding community. Additionally, their commitment to improving quality of life provides a strong example of ways other communities can take action to empower the region.
Program Highlights
The NCC began operating in November 2016 and is now connecting community members with neighbors to aid in improving life quality. Most notably the NCC's volunteer teams provide a listening ear and encouragement as they help individuals identify pertinent life choices and determine their next steps to reach their goals. In 2014, a compassion ministry team from Grace Covenant church interviewed Cornelius community leaders and residents to identify practical programs that would lead to individual betterment and spiritual transformation, which initiated the community collaboration that helped improve the community's overall quality of life in recent years.
Important Takeaways to Improving Quality of Life in the Community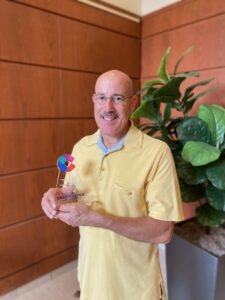 We interviewed Executive Director Manny Rosado and Communications Manager MaeLynn Joyner to learn more about challenges the organization faced and how they overcame obstacles when trying to serve their community. Below are a few best practices they recommend to other communities who are navigating communication and assistance programs to improve quality of life in the community.
Provide various assistance options to meet the diverse needs of the community
The services the Neighborhood C.A.R.E Center provides are notable for their ability to meet diverse needs in their community that were specifically "expressed by those who would actually benefit from them…" while "…providing a safe, respectful environment to access resources," says Joyner. This ability to collaborate with the community to build out programming like The Gear Up Bike Shop, a variety of afterschool programs and mentorship opportunities are all fitting examples of how the organization is setting a sustainable programming foundation that provides a variety of assistance options.
Establish community connections and partnerships that align with and expand the organization's mission
In their initiative to improve quality of life in their community, the NCC has taken the time to make lasting connections and partnerships with local organizations like the Town of Cornelius, Peninsula Community Foundation, North Mecklenburg Woman's Club, Angels and Sparrows, Beds for Kids, Hope House, Ada Jenkins, Food Lion and more, which further expands their ability to reach different populations and provide a wide variety of options for assistance.
Embrace a diversified volunteer base
The program has not only been successful in its ability to reach under-represented groups in the town, but also in incorporating inclusivity in their volunteer base. Volunteers are comprised of community members with a variety of skills and abilities. Joyner states "the NCC has never turned anyone away and the terrific volunteers there work hard to find ways to help."
Celebrate small wins as a part of your larger impact
Often organizations focus on significant impacts in their community and only render large milestones as successes. Rosado told a story about a volunteer named Gabe who was delivering lunch to a neighbor and had an emotional interaction as the gesture made the woman's day. This is one example of how small acts have the ability to create significant impact and why it is just as important to uplift and capture those small wins in your community as it is to uplift the large ones.
In Closing
The Neighborhood C.A.R.E. Center has been influential in improving the quality of life for the Cornelius community which is represented by the responsibility that the community and its neighbors have taken towards improving life for all members. If you want to learn more about this organization's programs, upcoming events and services you can visit their website here.
Photo: Executive Director Manny Rosado