Michelle Nance is a Senior Director for Centralina Regional Council, managing regional planning and community economic development services in the nine-county greater Charlotte region. She directs Centralina's work related to land use and transportation, healthy community initiatives, energy and the environment. Her work is focused on helping local governments address shared, long-term issues through collaboration and partnerships. Michelle directed the creation of the Charlotte region's growth framework, CONNECT Our Future, and co-founded the Centralina Health Solutions Center in addition to leading teams to develop the greater Charlotte region's freight mobility study and the recently completed two-state, 12-county regional transit plan, CONNECT Beyond.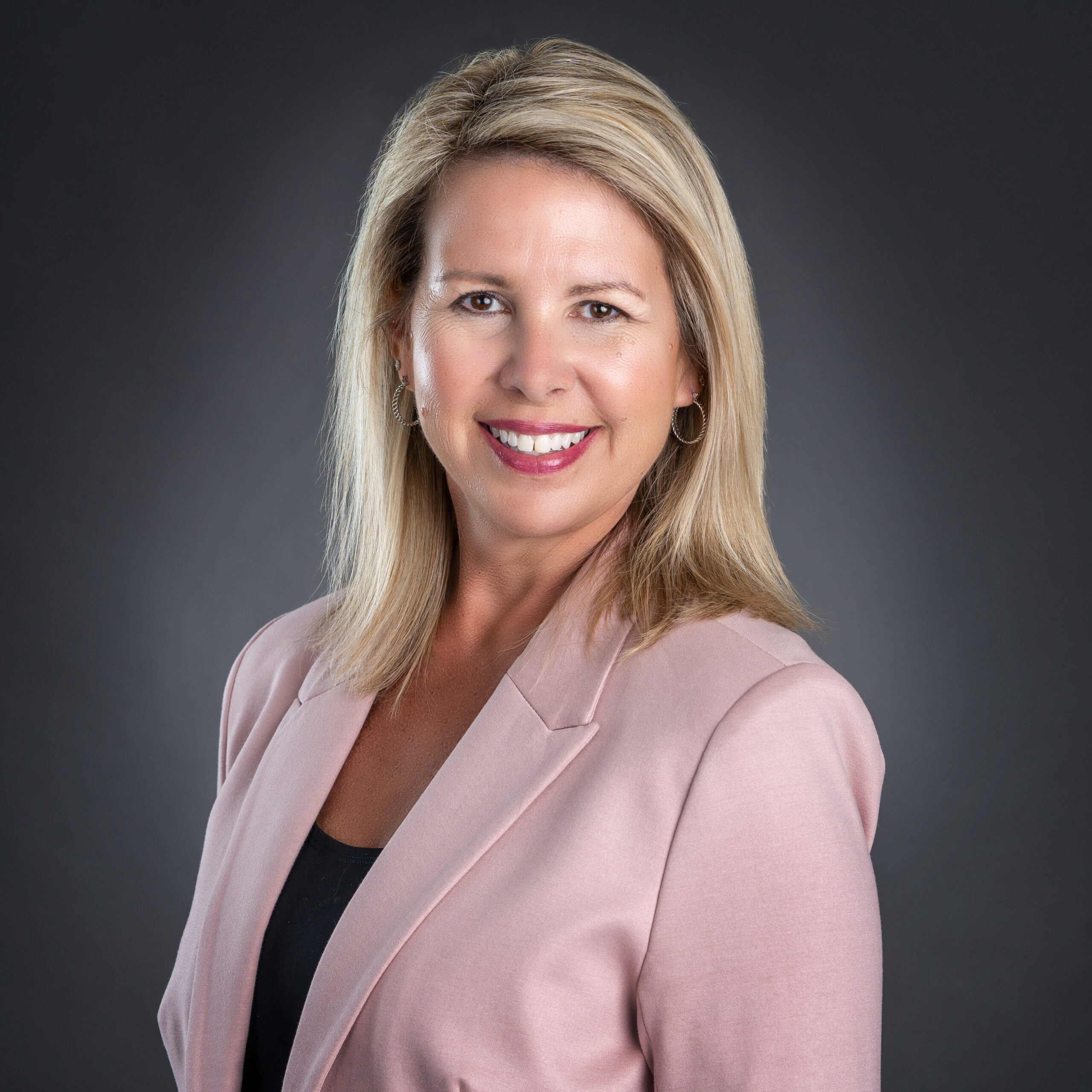 She is a past president of the NC Chapter of the American Planning Association, was honored as one of the 2017 50 Most Influential Women in the Charlotte region and was named 2017 Woman of the Year by the Mecklenburg Times. In 2022, she received the Planning Distinguished Alumni Award from East Carolina University and is a member of the East Carolina faculty in the Community and Regional Planning Program. Read on to learn more about Michelle's career, her perspective on current planning issues and the "secret sauce" that drives her in her personal and professional life!
Background
Q: You obtained both your B.S. of Urban and Regional Planning and your Master of Public Administration from East Carolina University (ECU). You also recently earned a Certificate in Design Thinking from UNC-Charlotte. How does your education influence your work?
A:  Planning doesn't occur in a vacuum; it is part of a larger system that depends on many other sectors to achieve plan implementation. Because of this, I've appreciated having the broader educational scope provided by a Master of Public Administration to supplement my degree in planning. Understanding the community government context for planning has helped our projects be well positioned for implementation. I've enjoyed incorporating design thinking into all aspects of my work, supporting increased emphasis on inclusivity and how others experience the planning process and the community facilities and infrastructure that we plan.
Q: Before joining Centralina Regional Council as Regional Planning Director in 2012, you served as the Director of Planning and Development Services for the City of Gastonia. How do the lessons you learned at the local level inform your approach to planning at a regional scale?
A: Even though I've been at Centralina for over a decade, the majority of my career has been in a local government setting. I've done work in current planning and long-range planning, planned for greenways and economic development, been the liaison between a city and the development community, supervised a metropolitan planning organization and staffed a historic district commission. These experiences have been extremely valuable to our regional work, keeping our trainings, tools, engagement and services grounded in the practical realities that planners face on a daily basis.
Q: What has been the most transformative moment of your planning career to date and why?
A:  My most transformative career moment occurred before I became a planner. In elementary school, my class visited an older mill village and tried to imagine what the village might be in 25 years. We talked to neighbors, spent months creating a wooden model of the community that included lots of parks and playgrounds and presented our findings to the Mount Holly City Council. At the time, I didn't know we were acting as city planners, but the notion that we could change our environment and plan ahead to make it better for the people that weren't even born yet, provided a strong impression and led me to my career choice in planning.
Current Work
Q: What accomplishment(s) from your time as Regional Planning Director are you most proud of and why?
A:  This is a tough one, because there are lot of high points from the last decade! I'm most proud of the team of professionals we've built, and I attribute that to the organization and department culture and our ability to assist clients at the local scale while also being able to move the region forward through dynamic regional planning initiatives. This balance makes our work exciting, face-paced and team focused. Key highlights include the creation and implementation of the CONNECT Our Future regional growth framework, collaborative efforts between transportation and land use planners, public health and parks and recreation officials as part of the Centralina Health Solutions Center and the creation of the region's first transit plan, CONNECT Beyond. I'm proud of these accomplishments because they all were new initiatives to the region, meaning we had to create our own path, they involved extensive engagement and collaboration with partners, they laid the groundwork for increased funding for the region and have helped us coordinate resource investments across jurisdictions.  
Q: What current planning issue are you most excited about or interested in?
A:  I'm very passionate about the intersection of transportation and land use and believe that the strength of this coordination at all levels of government is a true indicator of successful communities. The attention given to breaking down these silos helps create a person-centered approach to how we develop places and access those places through a variety of transportation modes and services.
Q: You recently stepped into the role of Senior Director, a new position at Centralina. What are your goals for the position and what part do you foresee this new role playing in empowering Centralina to achieve our mission?
A:  The Planning and Community Economic Development departments have always been intertwined as both departments work to create livable, economically competitive communities that attract and retain employers and residents. I hope to strengthen this bond by integrating the region's strategies for mobility, freight and logistics, and community growth patterns into the Centralina Economic Development Strategy (CEDS) and infusing CEDS strategies into regional and local planning projects and programs while looking for new collaborative opportunities. Internally, our staff is already cross-teaming on projects, bringing new skill sets to our work and strengthening Centralina's services.
Q: As part of your duties as Senior Director, you are also serving as Centralina's Equal Opportunity Officer. What does this mean and how do you anticipate this focus strengthening Centralina's ability to serve our region?
A:  Centralina's mission and organizational culture are founded on the principles of an inclusive workplace that promotes diversity, equity, inclusion and belonging. While I aim to provide agency-wide leadership to help Centralina achieve these core values, success will require that all employees take intentional actions to be informed and put our values into practice. I am very excited about this new role and look forward to the learning path in front of me.
Looking Ahead
Q: This year, you are teaching a graduate level planning course at your alma mater, ECU. What are you most looking forward to about this opportunity, and more broadly, what is the importance of mentorship in furthering the planning profession?
A:   Developing the ECU course has been an education for myself, requiring me to dig into new areas of planning that I don't necessarily encounter daily. We're now solidly into the semester and I love the students' creativity and fresh ideas for addressing current community challenges. Service to community and profession are important aspects of my professional life. I've served as a mentor through APA and the ECU planning program, am the Scholarship Chair for the Charlotte Metro Chapter of the Women's Transportation Seminar (WTS), I serve as Chair on my local Planning Commission and am on the ECU Planning Alumni Board. These experiences are rewarding to me and help support my community and the next generation of planners.
Q: What is the most pressing challenge and/or opportunity facing our region in the next 20 years? How can (and will) Centralina play a role in addressing this topic?
A:  One of the amazing attributes of our region is the diversity in communities, so there is no single challenge or opportunity as our communities have different goals and values and are at different places in their journeys. That said, our region has been fortunate to be a desired destination for job creation and in-migration. We have great weather, a diverse economy, a reasonable cost of living and our infrastructure isn't as bad as it is in some places. Our challenge is how we maintain this positive review as population increases, infrastructure ages and growth in our communities absorb our finite resources.  Centralina has been, and will continue to be, a valued resource for thought leadership, collaboration and the identification of emerging issues and tools to help communities be creative and approach challenges collaboratively.
The "Secret Sauce"
Q: What drew you to Centralina?
A: Several of my mentors worked at a council of government at some point in their career. I valued hearing about their experiences and the ability to assist a variety of communities while having an influence on how the region addresses growth.
Q: What resources do you recommend for staying on top of current events in the planning field and within the Centralina region?
A: The American Planning Association's Planning Advisory Service (PAS) Reports, Memos and QuickNotes highlight relevant and timely issues in the planning field. The UNC School of Government's Coates' Canons are a great way to stay on top of the legal framework for NC planning in a way that is accessible to non-attorneys. I also value the Business Journal and get feeds from several local newspapers to track major developments and community growth issues throughout the region.
Q: Tell us something about you we may not know.
A: When I was a teenager, I was hit by lightning (indirectly). I wasn't hurt, but knocked to the ground, dazed and shaken up. When I hear thunder now, I get to a safe place, quick!
Q: What gets you through the day?
A: The desire to represent Centralina well and be a role model for my daughter.
Q: Favorite inspirational quote?
A:  I have quite a few from my mother-in-law, but the one that always makes me smile is a quote I heard from a co-worker while working in the college library. He would say, "If you're waiting on me, you're backing up." I've had many conversations with others over the years asking friends, family and colleagues what they thought it meant, and the answers have been wildly different. What's your take? 🙂