Weaving The Region Together
Since 1968, our organization has been weaving the region together by facilitating area-wide collaboration, supporting local governments and providing direct services to individuals. After more than 50 years of service to our region, it was the right time to assess our strategic direction. So, last year our team and our Board of Delegates embarked on a process to refresh our mission statement, establish core values and set seven strategic goals for our region. One of first steps in implementing our new strategic plan was to revamp how our organization presents itself and develop a more unified brand story.
We saw a rebrand as an opportunity to better reflect where we are today as an organization, strengthen communication with our stakeholders and create more opportunities to connect and serve our region. We worked with our creative partners at Moonlight Creative to craft a compelling brand strategy that included a new visual identity and a new website.
Our New Mission
Our refreshed mission statement tells a clearer story of who we are, what we do and why it matters. Centralina offers a neutral platform where stakeholders from all nine counties can come together to think and act regionally. To carry out our mission, we strive to make an impact across regional, community and individual levels.
Centralina leads regional collaboration and sparks local action to expand opportunity and improve quality of life. We do this through creative problem solving, innovative service delivery and support to our local governments.
Our New Name
At Centralina, we are collaborators, innovators and problem-solvers for the region. We believe that area-wide planning and collaboration are essential for our nine-counties to grow and thrive. Therefore, we transitioned from Centralina Council of Governments (CCOG) to a new name that reflects our regional work and mission: Centralina Regional Council (Centralina). We paired it with an impactful tagline: Our Communities. Our Region. Our Future. 
Our New Logo
Our organization is unique and we wanted an equally unique logo that would be easily recognized within the communities we serve. Our new logo design speaks to how we bring people and communities together, and it reflects our work across county lines to create area-wide solutions. 
The overlapping colors used to create a weaving pattern represents our collaborative nature and community-centered mindset. The weaving is also a nod to our region's historical roots in textile manufacturing and symbolizes Centralina as the fiber connecting the region together. 
Within our C logo mark, the diamond shape points in all four directions, showing that Centralina is outward focused, always looking for opportunities for growth and innovation. 
The four distinct colors are a subtle way to tie in Centralina's departments – their expertise and commitment are what make Centralina a regional leader. Each department has its own color icon that can stand on its own while also fitting within the parent brand aesthetic. Together, the logos look and feel as though they belong to the same parent brand. 
The new logo also reveals our brand's primary colors, which are more modern, energetic, professional and memorable.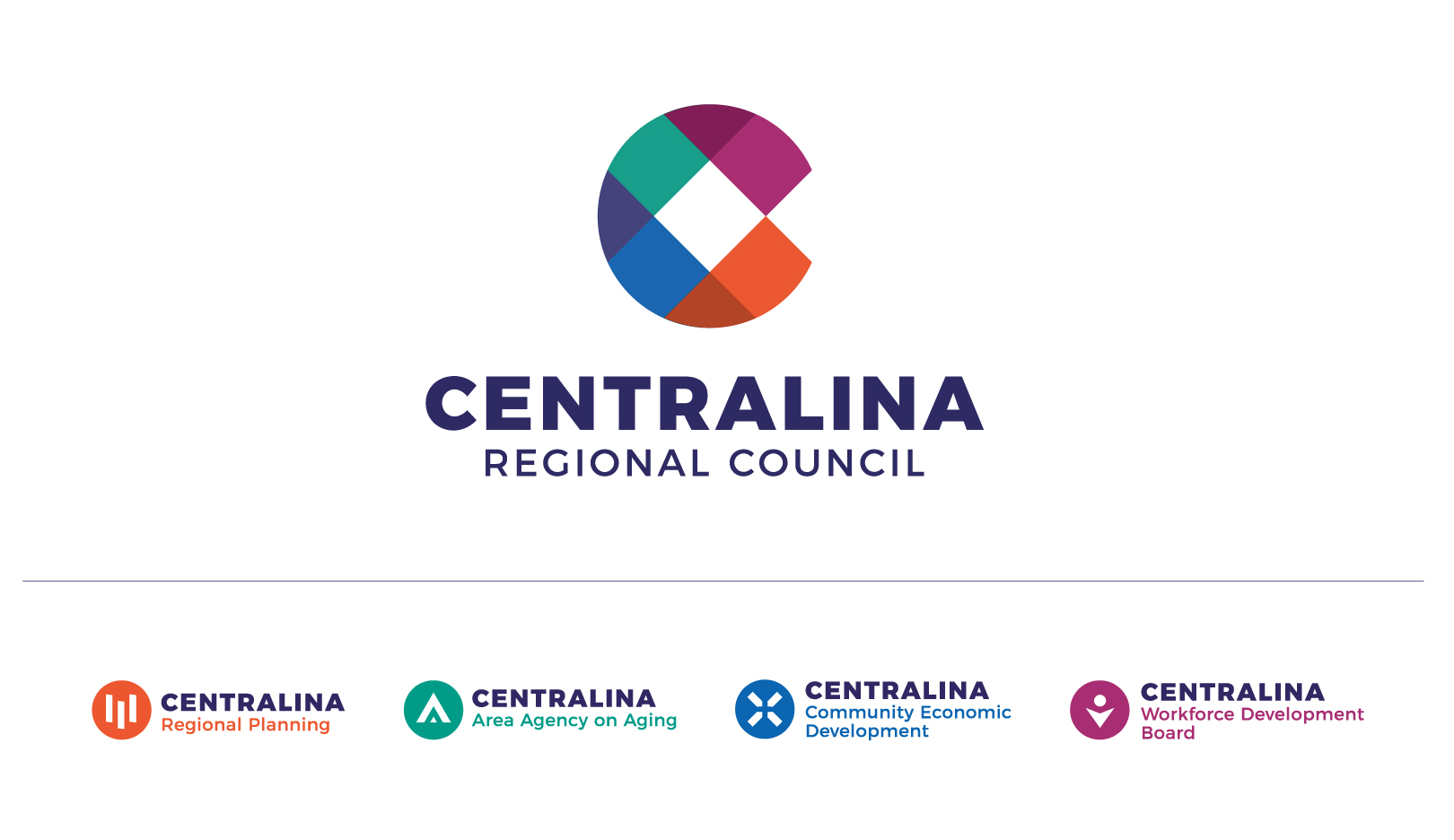 Our New Website
In this age of digital communication and virtual engagement, we needed a dynamic website that is easy to navigate and connects our audiences with the information they need. The website features our work at the regional level on growth, economic development, health and transportation. It also features our innovative projects, services and success stories across seven focus areas that align with our regional goals.
We highlight the services offered by our departments, upcoming events and feature original content developed by our team of experts on our Insights page. Finally, Centralina's member governments have access to a new member portal that contains grants resources, professional development videos and other local government tools.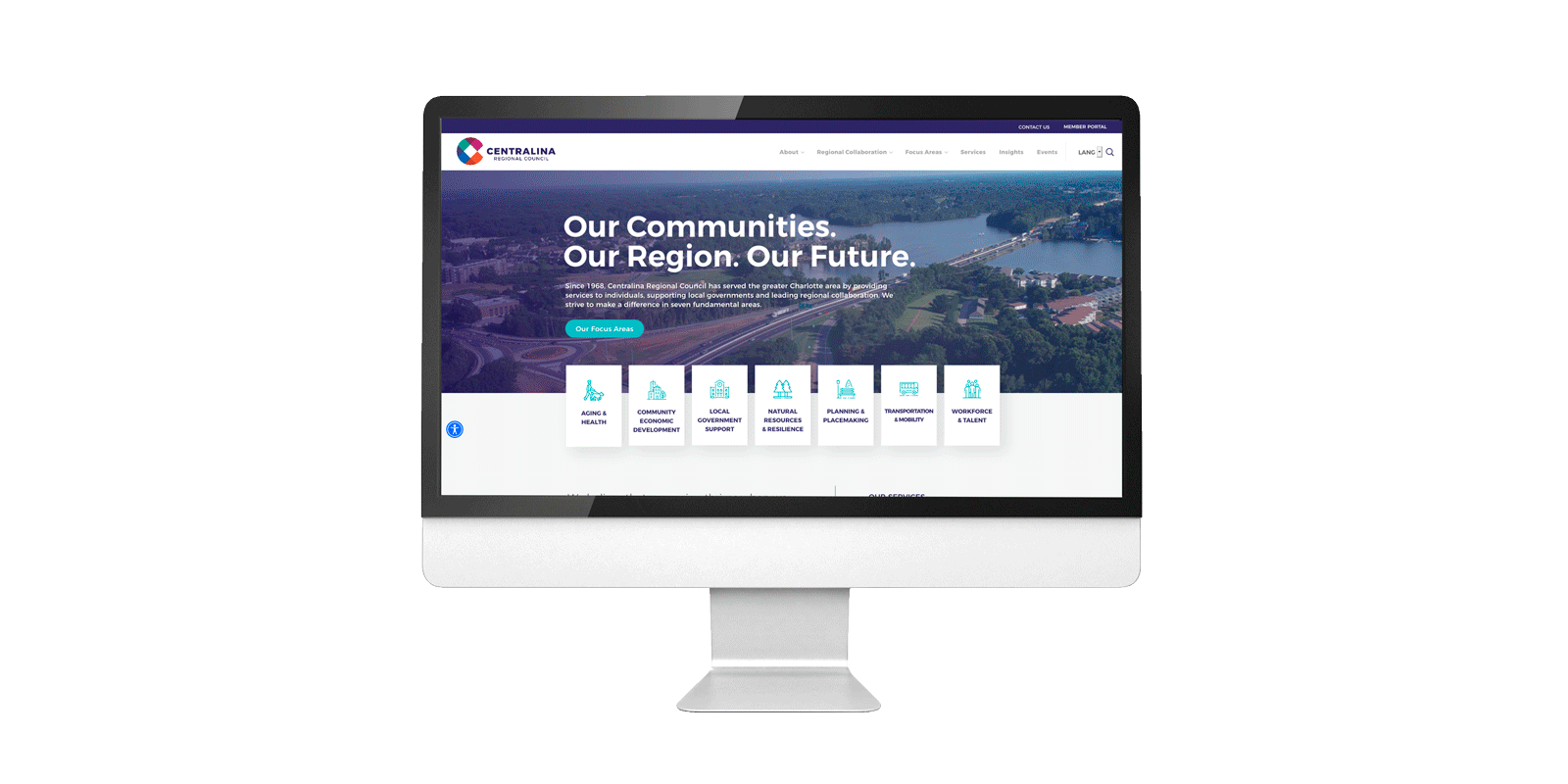 Brochure
Our brochure helps tell our brand story, reach and value by using our new messaging, visuals and color palette.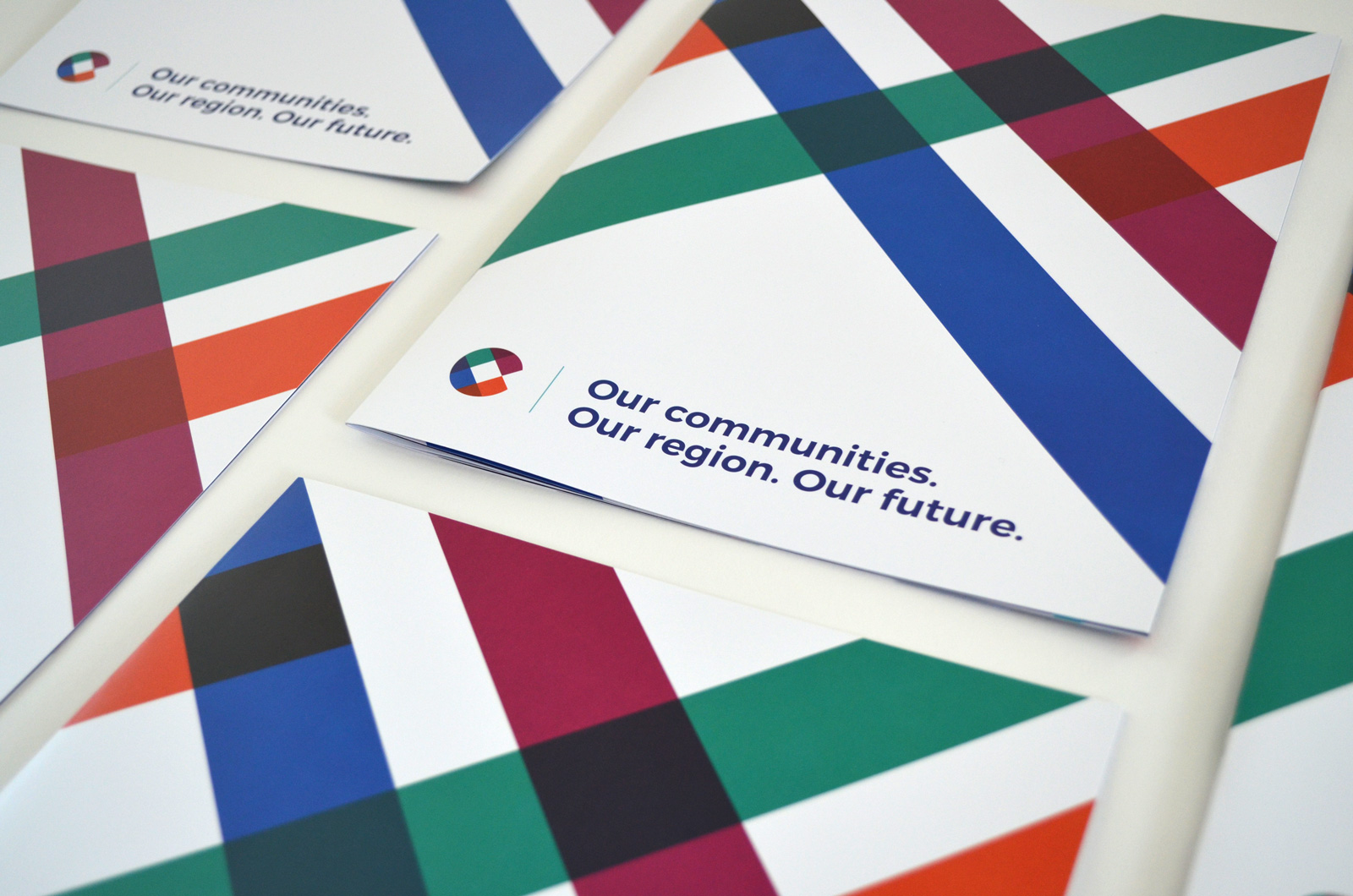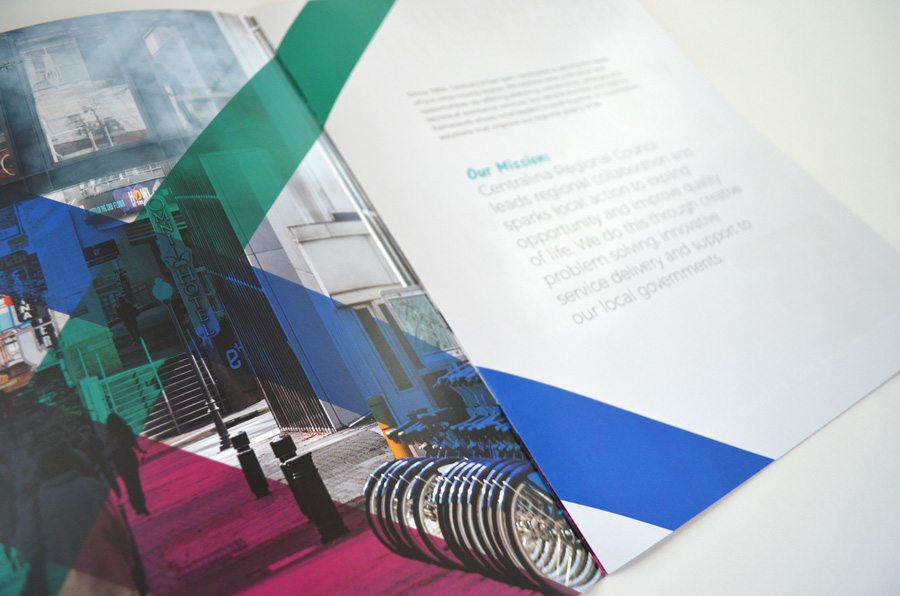 The Launch
Our services, resources and commitment to the region remain the same, but we are newly aligned under a refreshed brand identity. We originally planned to reveal our rebrand to the public with an in-person celebration, but we had to switch gears because of the COVID-19 pandemic. Instead, we hosted a virtual brand launch with the help of our partners at Walker PR Group and Moonlight Creative.
The launch included a video made by Centralina employees. Instead of telling the public what we do, we wanted to share why we do it. The video reveals the values and beliefs that motivate our amazing Centralina team, and these values are also the reasons why regionalism is important. 
Our virtual launch also included brief remarks from our leadership, a brand reveal video and our Region of Excellence Awards ceremony. Our staff, members, stakeholders and other supporters from throughout the region tuned in to view the launch.
In case you missed it, check out our brand launch video below.