As part of women's history month, we're highlighting some of the women in government leadership positions throughout our nine-county region.
Centralina Boards
Regionalism could not exist without strong participation and collaboration among our local governments, community partners and businesses. We thank all of our board members for their time, participation and dedication. Your insights guide the work that we do and shape our advocacy agenda. 
Centralina Workforce Development Board: 12 women on the board of 23
Centralina Board of Delegates: 22 women on the board of 60
Centralina Economic Development District: 12 women on the board of 26
State Legislators
The following are a few of the amazing leaders working at the state level. We look forward to continuing to work with you on regional issues.
Senator Kathy Harrington – District 43 (Gaston)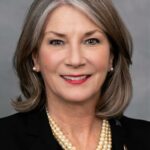 Senator Harrington is the current Senate Majority Leader and the first woman to hold that title. Her staff participated in our South Fork River Health Committee this past year and she provided letters of support for grant applications we submitted for the project. Senator Harrington will be retiring after serving six terms in the state Senate. 
Senator DeAndrea Salvador – District 39 (Mecklenburg)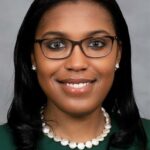 Senator Salvador was elected in 2020 and is currently serving her first term in the state Senate. She's the youngest African-American woman to ever serve in the state Senate and she was the youngest Senator serving in the current biennium.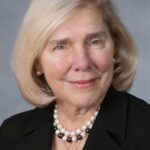 Representative Becky Carney – District 102 (Mecklenburg)
Senator Carney is serving her 10th term in the state House. She's also a former Mecklenburg County Commissioner.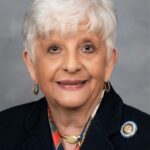 Representative Julia Howard – District 77 (Rowan)
Senator Howard is serving her 17th term in the state House. She's one of the longest serving sitting legislators in our region.