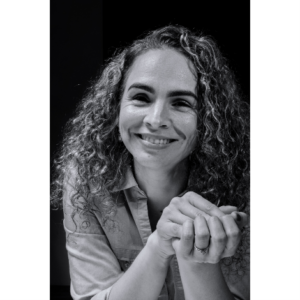 Beatriz (Bea) Rodriguez, originally from Colombia, South America, has been appointed as the new Centralina Workforce Development Board (WDB) member. In her role with Centralina WDB, Bea will represent the healthcare sector and Cabarrus County.
She is currently a Director and HR Business Partner with Atrium Health (AH)-Cabarrus. In her role, she partners with executives in the North Market facilities–AH Cabarrus, AH University City and AH Stanly. Bea has been with Atrium Health for close to 15 years and has supported teammates across the Level 1 Trauma Center, Atrium Health Levine Children's Hospital and Atrium Health Pineville. As a Senior Human Resources Consultant at Atrium Health, she provides guidance to leadership in Pre-operative Services in the application and interpretation of policies ensuring consistent and fair treatment of leaders, teammates and providers.
Bea has a Bachelor of Science degree in Healthcare Management from Gardner-Webb University and a Master of Science in Human Resources Development from Villanova University. She is a certified Human Resources Professional with the Society of Human Resources Management and the Human Resources Institute. Bea is also a graduate of Atrium's Diversity & Inclusion Certificate program.
Fluent in both Spanish and English, Bea has served on the Board of Directors for Charlotte Bilingual Preschool for the past three years. The organization provides two-generation programs for Spanish speaking children and families who are economically marginalized. She and her husband, Jaime, have three boys, D'Alessandro (19), Maximiliano (12) and Xavi (9), and a Goldendoodle named Sofi, who keeps them busy and entertained.
Centralina Workforce Development Board welcomes Bea to the Board and looks forward to her participation and input in ensuring the best workforce for the region.