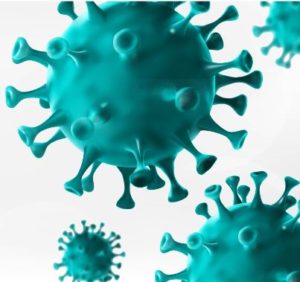 As communities across our state prepare for COVID-19/Coronavirus, Centralina continues to monitor the situation. We have moved all operations to a telework status through Thursday, April 16th. All of our work will continue virtually, although our offices at 9815 David Taylor Dr. will be closed to the public. Please note that there may be slight disruptions or delays in our responsiveness as our team adjusts to the teleworking situation. General calls and emails to our main Centralina numbers/emails will be answered in the order received. All Centralina events through April 16th will be either held virtually or postponed.
WORKFORCE
Centralina Workforce Development Board closed all eight NCWorks Career Centers in the Centralina region are currently closed to the public. Staff is working virtually so career seekers may continue to reach out to their county's Career Center via email and phone, or access NCWorks online at http://ncworks.gov. For unemployment questions and claims, visit http://des.nc.gov. 
SENIORS
Seniors are the hardest hit by this situation and the Centralina Area Agency on Aging is working hard to advocate for older adults, support providers and coordinate with state and federal officials on critical services and programs. For questions or concerns, please contact them directly at 1-800-508-5777.
• Senior Community Service Employment Program: We have issued guidance to host agencies and are suspending program operations due to the impact of the virus on older adults and our concern for their health. Our team is working to engage program participants in other potential activities to off-set any loss in income due to program suspension.
• Long Term Care Facilities & Ombudsman Program: North Carolina has suspended volunteers and in-facility Ombudsman visits to long term care facilities. However, our Ombudsman are still hard at work fielding calls, working cases and advocating for older adults in these facilities. While no face-to-face case work or visits can be conducted, our team is remaining vigilant and doing what they do best. Please continue to forward concerns or cases to our team at 1-800-508-5777.
• Nutrition, Congregate Dining Facilities, In Home Aid and Other Services: We are in contact with local governments and service providers to track opening status by county across the region.
LOCAL GOVERNMENTS
We know these are uncertain and disruptive times. Centralina is here to support our local governments as they respond and help to share information about our region's response.
Regional Response
Centralina has complied the following status chart regarding COVID-19 related information at the county level. Data was updated March 26th:
Local Government Resources
Local government preparedness guides from: ICMA, National League of Cities, National Association of Counties
UNC School of Government: Meetings and Public Hearings Under the Coronavirus State of Emergency
Teleworking Resources: NC Telework and Teleworking Guidance for Local Governments: Best Practices, Sample Policies, and Cyber Security
Federal & State: Resources & Guidance
Centers for Disease Control & Prevention:
COVID19 Information
—The CDC recommends that for the next 8 weeks, organizers cancel or postpone in-person events that consist of 50 people or more throughout the U.S.
Global case tracker created by
Johns Hopkins University
—General questions or concerns, call the NC Coronavirus Call Line at 1-866-462-3821; Currently under a state of emergency.
—Executive Order 117: All k-12 schools are closed and gatherings of more than 100 people have been banned.
—Current NC Case Count
—COVID19 Mitigation Guidance
—NC DHHS: Fact Sheet on 2019 Novel Coronavirus (2019-nCoV) (English, Spanish, Simplified Chinese)