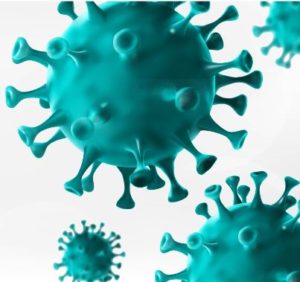 As communities across our state deal with COVID-19, Centralina continues to monitor the situation. We moved all operations to a telework status and closed our offices to the public. Please note that there may be slight disruptions or delays in our responsiveness as our team works from home. We're now preparing the office to restart our in-person operations and are making physical changes as additional safety precautions. Our office will begin to reopen this month in a phased approach:
CENTRALINA RESTART PLAN
Level 1: June 15 – July 3
No visitors/in-person events (moving to virtual when possible)
Staff will start a rotational schedule (limited office time + work from home)
Level 2: July 6 – September 4
Essential in-person business meeting will start (with restrictions), no in-person events (moving to virtual when possible)
Staff can start back at the office full time or continue with the rotational schedule
Level 3: September 8 – December 31
Regular business meetings and in-person events will resume (with restrictions, virtual options will be encouraged)
Staff will be back in the office full time
WORKFORCE
Centralina Workforce Development Board closed all eight NCWorks Career Centers in the Centralina region are currently closed to the public. Staff is working virtually so career seekers may continue to reach out to their county's Career Center via email and phone, or access NCWorks online at http://ncworks.gov. For unemployment questions and claims, visit http://des.nc.gov. See the Centralina Workforce Development Board's COVID-19 resource page here. 
SENIORS
Seniors are the hardest hit by this situation and the Centralina Area Agency on Aging is working hard to advocate for older adults, support providers and coordinate with state and federal officials on critical services and programs. For questions or concerns, please visit the Centralina AAA website or contact them directly at 1-800-508-5777.
• Senior Community Service Employment Program: We have issued guidance to host agencies and are suspending program operations due to the impact of the virus on older adults and our concern for their health. Our team is working to engage program participants in other potential activities to off-set any loss in income due to program suspension.
• Long Term Care Facilities & Ombudsman Program: North Carolina has suspended volunteers and in-facility Ombudsman visits to long term care facilities. However, our Ombudsman are still hard at work fielding calls, working cases and advocating for older adults in these facilities. While no face-to-face case work or visits can be conducted, our team is remaining vigilant and doing what they do best. Please continue to forward concerns or cases to our team at 1-800-508-5777.
• Nutrition, Congregate Dining Facilities, In Home Aid and Other Services: We are in contact with local governments and service providers to track opening status by county across the region.
COMMUNITY PLANNERS
Find resources for local government planners including how to hold virtual public meetings, a checklist for hosting virtual meetings and a list of community engagement ideas here.
LOCAL GOVERNMENTS
We know these are uncertain and disruptive times. Centralina is here to support our local governments as they respond and help to share information about our region's response. We've complied the following status chart regarding COVID-19 related information at the county level.
COVID-19 Regional Resource Library
We've setup a resource library on SharePoint for Regional Managers, Assistant Managers, Administrators and Clerks where they can find key documents from state and federal agencies, sample policies and best practices. There are also links to leadership resources, crisis communication and management tools. If you have sample policies or other documents that you would like to share with your peers, please contact us. To request access the library, email Kelly Weston at kweston@centralina.org.
Ready to Restart: Local Government Planning Guide
As we begin to ramp up in-person municipal and county operations in an era of our "new normal," we encourage our members to consider these five steps as you plan to reopen and to comply with federal, state and local guidelines. Get the guide. Then take a deeper dive into Step #2: Prep Your Space to have a better understanding of how your workspace should be prepared for reopening.
Local Government Resources
Local government preparedness guides from: ICMA, National League of Cities, National Association of Counties
UNC School of Government: Meetings and Public Hearings Under the Coronavirus State of Emergency
Teleworking Resources: NC Telework and Teleworking Guidance for Local Governments: Best Practices, Sample Policies, and Cyber Security
State of North Carolina Resources
—General questions or concerns, call the NC Coronavirus Call Line at 1-866-462-3821 or visit the state COVID-19 website
—Executive Order 117: All k-12 schools are closed and gatherings of more than 100 people have been banned.
—Current NC Case Count
—COVID19 Mitigation Guidance
—NC DHHS: Fact Sheet on 2019 Novel Coronavirus (2019-nCoV) (English, Spanish, Simplified Chinese)