March is Women's History Month, a time to reflect on and honor the contributions of women in American history. In celebration of the work and accomplishments of women who have paved the way for progress and equality, we're highlighting Centralina's first female Executive Director*, Geraldine Gardner.
Geraldine joined the Centralina team in January of 2019, coming from Washington D.C. where she served as Director of Urban and Regional Policy at the German Marshall Fund of the United States. Her role focused on leading the program's transatlantic initiatives to convene policymakers and practitioners from U.S. and European cities to explore key issues in the transatlantic urban agenda. She served in several key leadership positions under three different mayors of the District of Columbia and has worked in a variety of other research and urban planning roles in Los Angeles, New York and Berlin.
Planning is a part of Geraldine's roots, having graduated with a master's degree in urban planning from the University of California, Los Angeles and working as an adjunct professor in Georgetown's Urban Planning Department from 2016-2019. She served five years as Associate Director of Neighborhood Planning in the D.C. Office of Planning, where she led the successful completion of over 18 neighborhood and revitalization plans that reshaped the physical landscape of the city. She's a current member of the American Institute of Certified Planners (AICP), American Planning Association (APA) and the International City and County Managers Association (ICMA).
We sat down with Geraldine to learn more about her journey as a woman working in local government and her advice to women aspiring to have successful careers.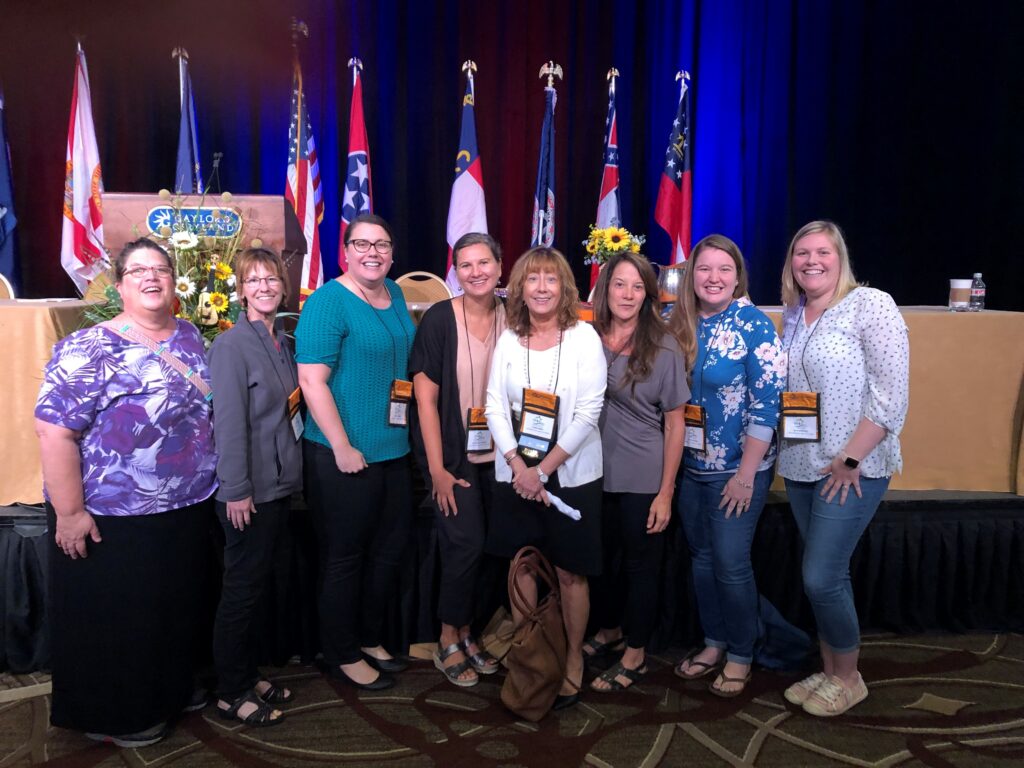 You have an extensive background in planning and local government. How has your previous experience helped shape your work as Executive Director for Centralina?
I feel very lucky to have come into this work through a background in planning and in working with many different types of communities throughout my career. Planning is an interdisciplinary field and I was taught that you can't make decisions about land use without considering the economy, politics, housing, the environment, workforce, transportation and a host of other issues. I approach my work at Centralina from this same perspective; all of our departments do different things, but we come together in how we serve the region, our communities and individuals. We are more strategic and impactful when we work as team and bring together all of our expertise in service of our mission. And we really can't ask for the region to collaborate if we're not modeling collaboration within our own organization! 
You celebrated your four-year anniversary with Centralina this past January. What accomplishments from your time in your position thus far are you most proud of and why?
These four years have flown by and certainly the pandemic has impacted my sense of time. Our experts and departments do excellent award-winning work, so my focus has really been on three main areas: our external relationships within and outside of the region, our long-term fiscal health and our internal capacity to support a growing organization. In terms of accomplishments, I'm proud that we established our Government Affairs & Member Engagement (GAME) team, which focuses on member engagement and developing services that meet our local governments' needs. Not only have we gained back members (Cabarrus County, City of Kannapolis and several small towns), but we have also tripled our technical assistance work. We've also built up a state and federal relations practice, which resulted in the first Congressional appropriation for the organization last year. Of course, the renaming and rebranding of Centralina has been critical to increasing our visibility. Finally, I'll mention the development of our first three-year strategic plan which set the foundation for improving our fiscal health and building up our organizational capacity. We began that process as we were coming out of the pandemic, so it was an important opportunity to re-engage with our stakeholders, Board and staff to set a new direction for the organization.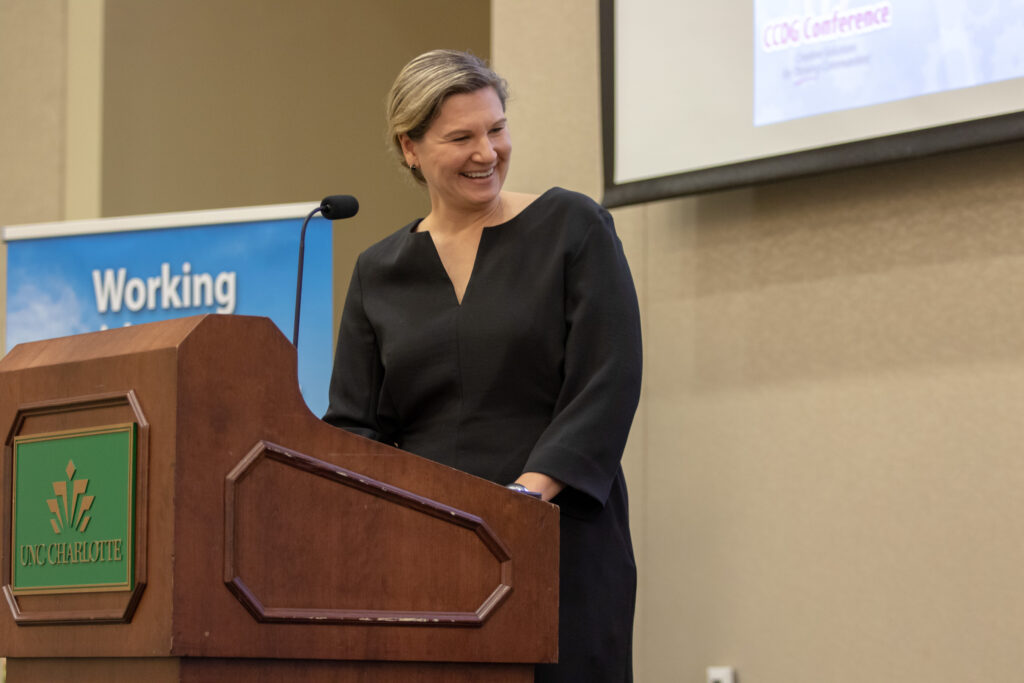 What advice would you give to women interested in a career in local government?
It's vital that people with diverse backgrounds and life experiences choose a career in public service so that our government workforce reflects the communities and individuals we serve. There are so many different career opportunities within local government, but the common element for success is a personal commitment to service. For women in local government, it's so important to have a professional network within and outside of the public sector. The value of a strong and supportive peer group of women leaders is hard to quantify, and the earlier you find your group, the better off your career will be for having them as a resource. I started my career in D.C. government alongside of several women who are now some of my closest professional allies and friends. Although we are now scattered across the country, we have a group chat that is our lifeline for advice, support and encouragement.  
How do you lift up other women leaders and empower those who are aspiring to lead?
I've been lucky to have worked with some amazing women in local government in my career. When we're deep in the work, it's hard to make space for gratitude and appreciation, but it's so important. I'm taking time this month to reconnect with women who have inspired and guided me in my career. I'm also spotlighting them on my social media to lift-up their accomplishments and encourage others to do the same for women in their networks. In terms of Centralina, we're a female-majority organization in our leadership team and on the staff which is a great opportunity for me to pay it forward. Leadership can be demonstrated in so many forms, so I try to create opportunities for women to step forward and embrace a new challenge whether big or small. This year we also created a professional development series for our managers and directors, which has been a valuable time to listen and learn alongside of them. Listening, being accessible and practicing gratitude are ways that I seek to empower others.
Tell us something about yourself that Centralina staff and regional members may not know!
Well….I'm a huge champion of ocean conservation, and in particular shark education, awareness and protection. I grew up on Cape Cod, Massachusetts and our ocean, shorelines and tidal estuaries were where I spent a lot of time as a young person either working, volunteering or enjoying those spaces. Our oceans really tell the story of how healthy our planet is or isn't. Sharks play a vital role in that. "Don't Fear the Fin" is the tag line of Ocearch, a non-profit research organization that I support and I encourage folks to check out.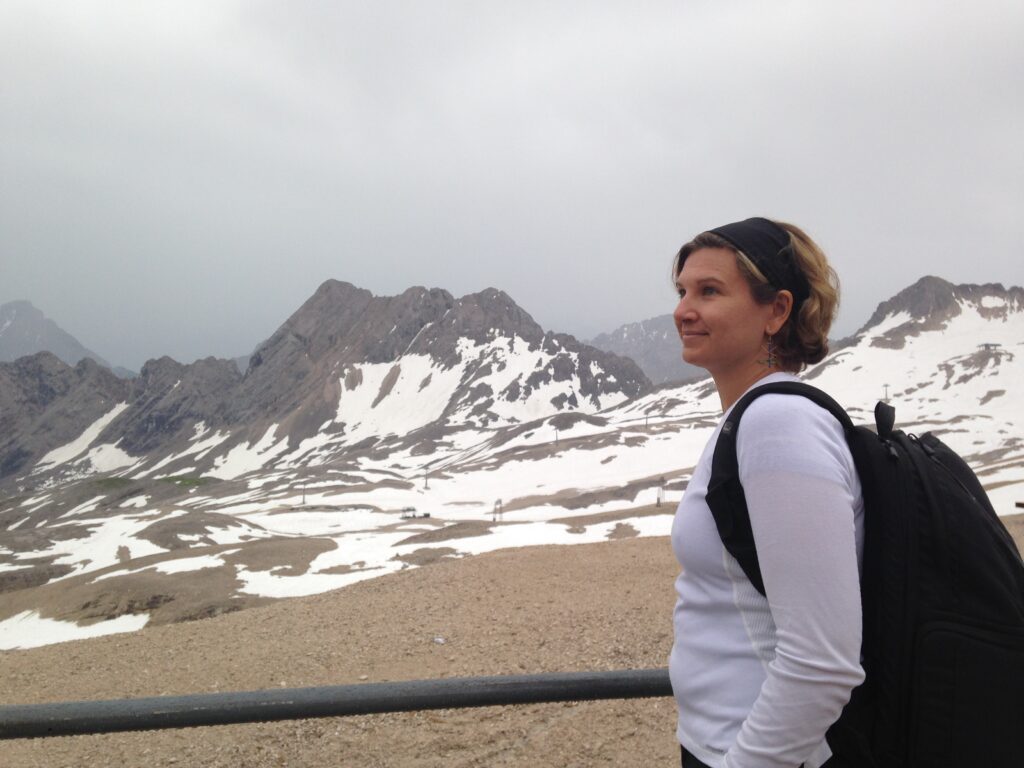 What do you enjoy doing in your free time?
I love being outside with my family gardening, hiking or paddling. And when the weather isn't so nice, I enjoy making jewelry.
What is the most pressing challenge and/or opportunity facing our region in the next 20 years and how will Centralina play a role in addressing this topic?   
It's hard to focus on one particular issue because they are all interconnected. We're going to be focusing our May Board of Delegates meeting on a presentation of current trends and future forecast of critical issues facing our region. So, stay tuned for a more in-depth answer to that question.  
* Centralina had an interim female Executive Director for a brief time in the 1980's