Over the next few weeks, we'll be featuring women around the region, including Centralina staff, local government leaders and other community trailblazers, in honor of women's history month. We want to recognize the achievements of female leaders and support their continued efforts to break barriers. The theme for this year's International Women's Day was #BreaktheBias, encouraging us to move away from prejudice and towards gender equality. As stated on the International Women's Day website:
Imagine a gender equal world.
A world free of bias, stereotype and discrimination.
A world that is diverse, equitable and inclusive.
A world where difference is valued and celebrated.
Together we can forge women's equality.
Collectively we can all #BreakTheBias.
Lisa Kiser, MPA, Director of Parks & Recreation, City of Albemarle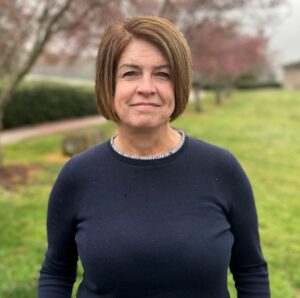 What is your favorite quote?
"Butterflies are like women. We may be delicate, but we can fly through a hurricane." – Betty White
What is the best piece of advice you would give to other women leaders?
Be confident. Be humble. Listen before speaking. Find another strong woman to be your mentor, and mentor a young professional woman. Have a great sense of humor.
What woman do you admire most and why?
As funny as it may sound, I admire the character of Leslie Knope, played by Amy Poehler, from the TV show "Parks and Recreation." She gives back to the community, is optimistic, cheerful, service-oriented and ambitious. I have a passion for Parks and Recreation and a strong belief that government should provide a service for its people.
Why do you think women make good leaders?
Good leaders are dedicated; they're good listeners and they care about those around them. I think women possess those qualities naturally. Women have always had to fight for their place in the workplace, so we're used to dedicating ourselves to a job, we'll get the training and education we need. We'll provide the compassion, energy and passion to be successful and accomplish goals.
Sherika Rich, Centralina Workforce Development Board (WDB) Program Services Leader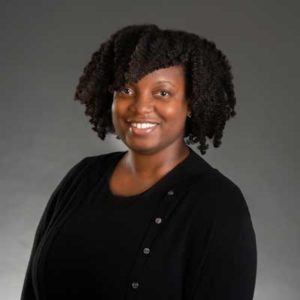 What is the best piece of advice you would give to other women leaders?
Be undeniable. Let your contributions be so on point, that no one can dispute your results and seat at the table.
What woman do you admire most and why?
Ms. Patricia White, former Centralina WDB Programs Manager. For 30+ years, she led the policy / procedure development and the oversight of program services administered through the NCWorks Centralina Career Centers. Stepping into Patricia's role upon her retirement six years ago was a tall order. A lot of my success is due the foundation she laid. Patricia also had this "I'm rooting for you" energy towards me. That type of support between women is so important and helps pour into the legacy of women leaders to come.
Why do you think women make good leaders?
Women make good leaders because we kind of just have to be. I think women know our performance in leadership positions are up for comment either way it goes so we are almost hyper-aware that we must seize the opportunity. That hyper-awareness often leads us to create some real magic!
How do you handle gender bias?
I handle gender bias by being realistic, reasonable and ready. When gender bias does reveal itself, I take the time to weigh the circumstances to measure a reasonable response. Sometimes the bias is unconscious which can translate into a teachable moment. Other times the bias is loud and intentional and that's when I have to be ready. Ready to be undeniable.