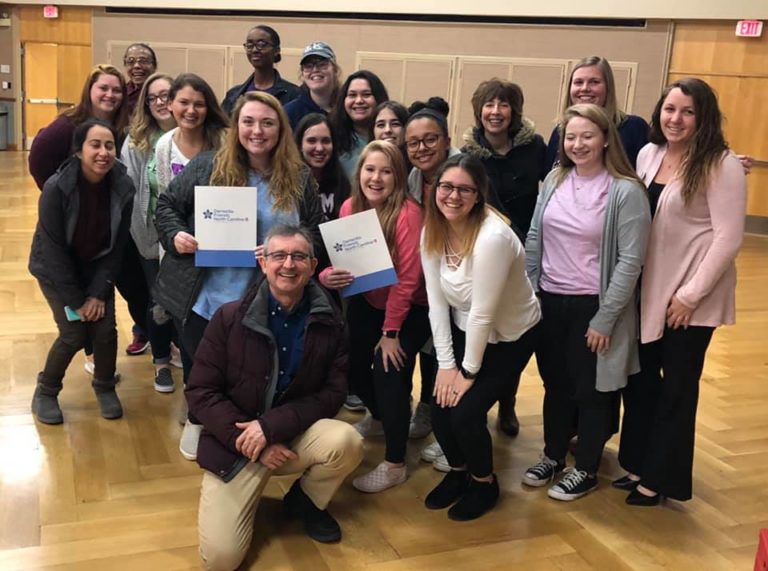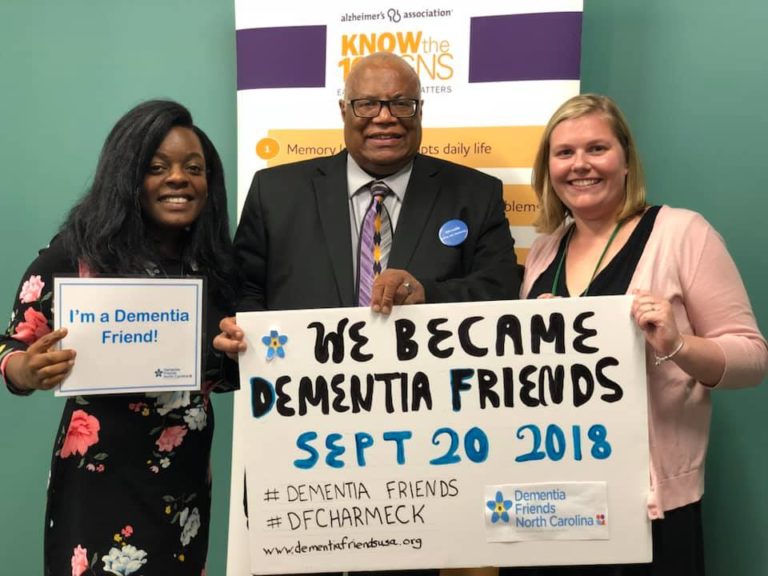 Increasing Awareness & Improving Quality of Life
Part of Centralina's mission is to support older adults and those with disabilities, including dementia. One way we fulfill this mission is by leading an initiative called Dementia Friendly Charlotte Mecklenburg (DFCM) that seeks to increase awareness and enhance the lives of people living with dementia and those who care for them.
Through our dementia education sessions, Centralina has created over 500 Dementia Friends in the last two years. Dementia Friends are ambassadors that pledge to teach their communities about this illness, how to interact/communicate with those individuals and how to be a good community partner. In addition to education, we can also certify communities and businesses as "dementia friendly" and are currently in the pilot stages of certifying our first business. For more information on becoming a dementia friendly community or a Dementia Friend, contact the Centralina Area Agency on Aging.