On Sunday, January 3, 2021 we lost Joe Carpenter, a former public servant of Gaston County and former Board Chair of Centralina. Centralina staff and the officers of our Board would like to share our collective appreciation for his lifetime of service and many contributions to Centralina and our region.
Public Servant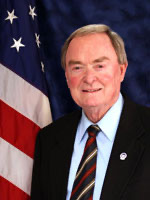 Joe Carpenter, a native of Gaston County, faithfully served as one of its County Commissioners, representing the Crowders Mountain Township for 20 years and as a member of Gaston County Chamber of Commerce for over four decades. Joe was a pillar of the community and provided insightful leadership to numerous organizations, boards and committees, including the Charlotte Regional Partnership, Gaston Regional Chamber, Gaston College Board of Trustees and Foundation Board, Gaston County Economic Development Commission, Rotary Club of Gastonia and the Piedmont Council of Boy Scouts of America.
Joe was a visionary elected official, often looking out 20-30 years at how actions today could advance Gaston County's position. He focused on action and through his role as Chairman of the Gaston-Cleveland-Lincoln Metropolitan Planning Organization, Joe championed the region's first freight mobility plan that developed strategies for moving goods and products within and through Gaston County, of critical importance to the local automotive and manufacturing facilities, opening the door for the county's current status as a transportation hub for domestic and international logistics. 
Champion of Regionalism
Joe strongly supported and gave great voice to issues not only in Gaston County, but also the greater Charlotte region. He dutifully served on the Centralina Regional Council Board of Delegates and Executive Board for years, championing many of our region-wide planning projects.
I worked alongside Joe for many years and he always advocated for what was best for the greater good. The more people who could benefit the better." – Martha Sue Hall, Centralina Executive Board Member and Mayor Pro Tem of Albemarle
Joe was instrumental in the early days of the CONNECT Our Future initiative that engaged 8,400+ residents, elected officials, officials, businesses, educators and non-profits from 14 counties and two states, resulting in a growth plan to help local governments apply the project's priorities and principles in their local land use planning and decision making. Transportation was Joe's passion and no doubt contributed to transportation choices emerging as the highest-ranking priority for Gaston County in the CONNECT Our Future regional growth plan. The work continues to this day, most notably in the form of the CONNECT Beyond regional transit initiative.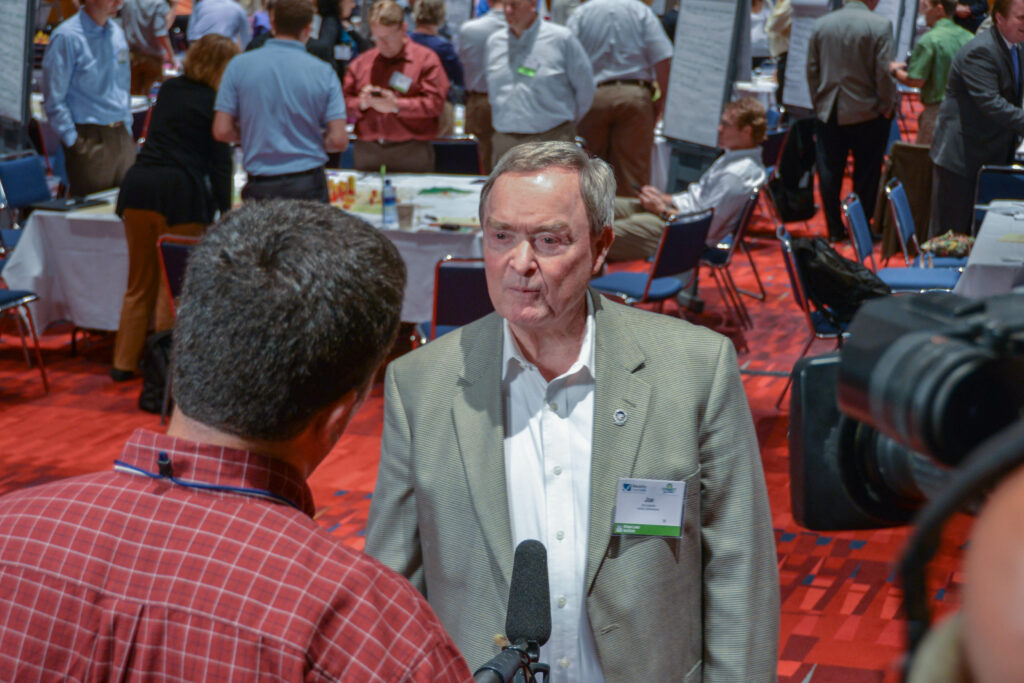 In 2005, Joe became a founding member of the Centralina Economic Development Commission, now the Centralina Economic Development District (CEDD), for our region. He was a tireless champion of our economic strategy work and continued to serve on the CEDD Board through February of 2020.
Joe was also Chairman of the Forum, the governing body of the North Carolina Association of Regional Councils of Government, and the driving force behind many other regional collaboration initiatives, including NC Tomorrow, which produced a statewide plan for comprehensive community and economic development.
Leader and Friend
As a former Vice Chair (2005 and 2006) and Chair of the Centralina Board (2007 and 2008), Joe Carpenter set the bar high that others continue to follow. Bobby Compton, Town of Mooresville Commissioner and current Chair of the Centralina Board said, "I admired him very much and wanted to follow his legacy of strong leadership of the Centralina Board."
Joe Carpenter was a man of faith and a man of vision. I came to know him as an innovator, a tireless advocate for our communities, a patient mentor and a wonderful friend. Joe Carpenter was a leader. I will miss him." – Michael Johnson, former City of Statesville Council Member and Centralina Board Chair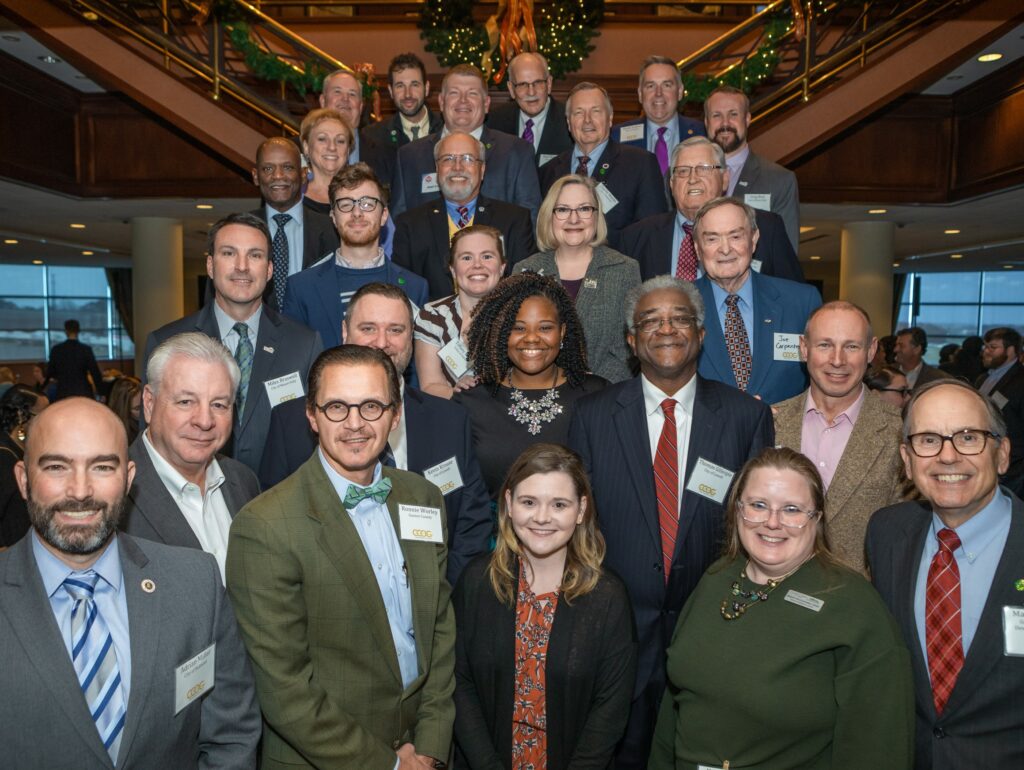 Although he'd retired from public service and from our Board, Joe's commitment to regionalism was so strong that he served as a judge for our Region of Excellence Awards last year. Joe said last August, "I would like to congratulate all of the [Centralina] members for their continuing efforts to make our region a greater place live, work and play. I've been impressed over the years with individuals stepping forward and exerting exceptional leadership and making our community a great place to live."
Joe's dedication to improving the quality of life in this region, his optimism and kind heart will be missed, but his legacy will continue to live on through our collective work.