Each year, people across the country celebrate Black History Month, an observance of Black history and culture and how the community has shaped our nation into what it is today. Organizations and corporations across Centralina take part in hosting annual arts festivals, concerts, educational workshops and more to showcase the impact the Black community has had on our region. Though the month is coming to an end, there are plenty of ways you can continue to honor and celebrate diversity in your own backyard. We're highlighting several local museums and initiatives in our region that you can visit and take part in all year round to learn, experience and appreciate the history and culture of the Black community in your own neighborhood.  
Harvey B. Gantt Center for African-American Arts + Culture
This 46,000-square-foot museum is located in the heart of Uptown Charlotte, in an area once known as the Brooklyn neighborhood, a historic and once thriving center of the Black community. Every aspect of the building's design incorporates elements of historical significance, such as the exterior skin patterns being reminiscent of quilt designs from the Underground Railroad era. Visitors can explore rotating exhibits featuring Black art, music, local and national leaders of change, and more. Workshops are available for individuals and groups to learn more about topics like the history of Black women, and families can bring their kids to community reads of books focused on inclusion, kindness, and diversity.  
Pro tip: If you need a midweek break for date night or a fun family outing, Bank of America hosts a "Wednesday Night Live" series at the Gantt Center, the Mint Museum, and the Betchler Museum of Modern Art. Free admission to all three museums is available from 5-9 p.m. and includes live entertainment and rotating programs at one of the institutions each week.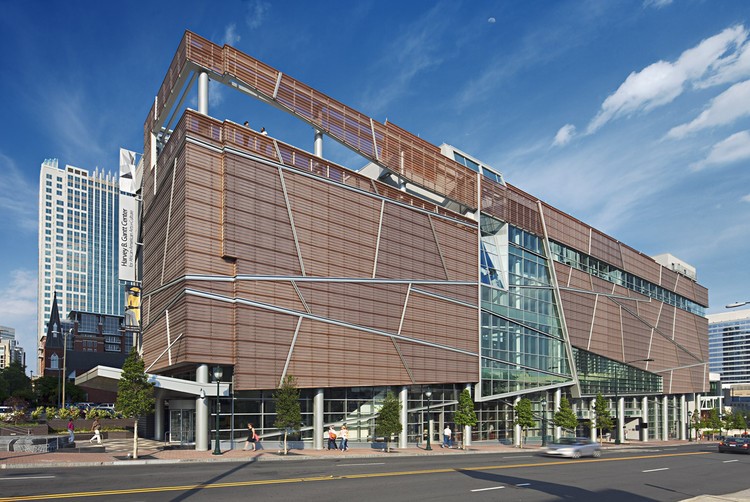 African American Museum of History & Culture at Loray Mill 
When husband-and-wife duo Dorothy and Bobby Guthrie saw a need to showcase the accomplishments of African Americans to their county, they worked together to create a museum that houses and acknowledges the development, history, and culture of the Black community in Gaston County. What was once started in a small Baptist church in Gastonia has now moved to Loray Mill and has become an expansive center where people of all ages and backgrounds have the opportunity to, as their mission says, "seek a better understanding and deeper appreciation for the contributions made and achievements attained at the local, regional and national levels." Though new to the city as of 2019, the museum is continually growing and expanding its exhibits, archives, events, and programs focused on topical content in the news and around holidays and awareness days/weeks/months.  
Keep an eye on their Facebook page and events page on their website to learn more about upcoming exhibits, workshops, or events you and your family may want to check out.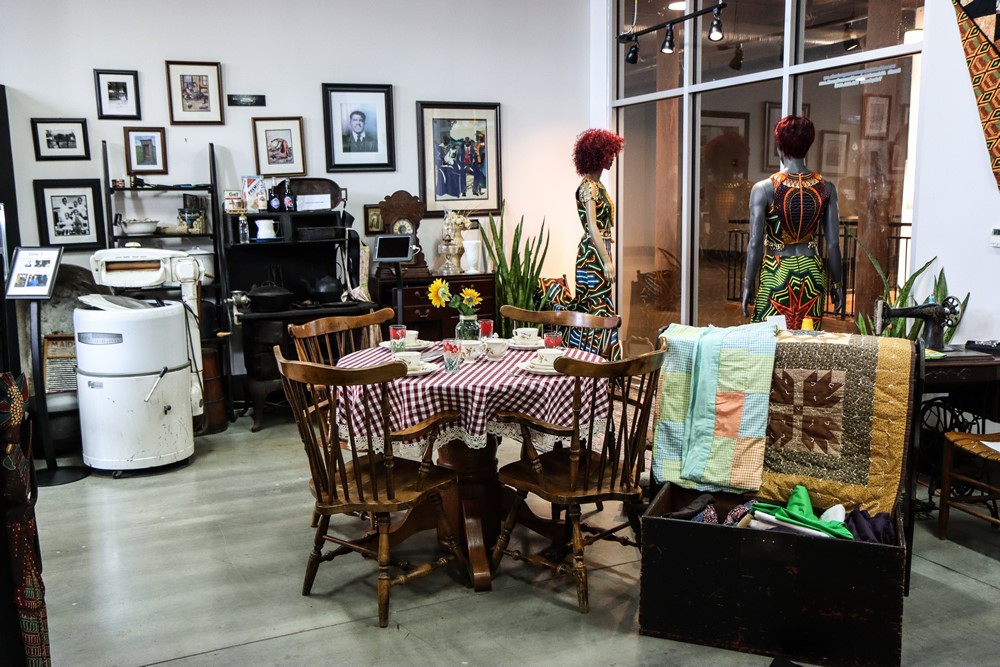 Kannapolis African-American Museum and Cultural Center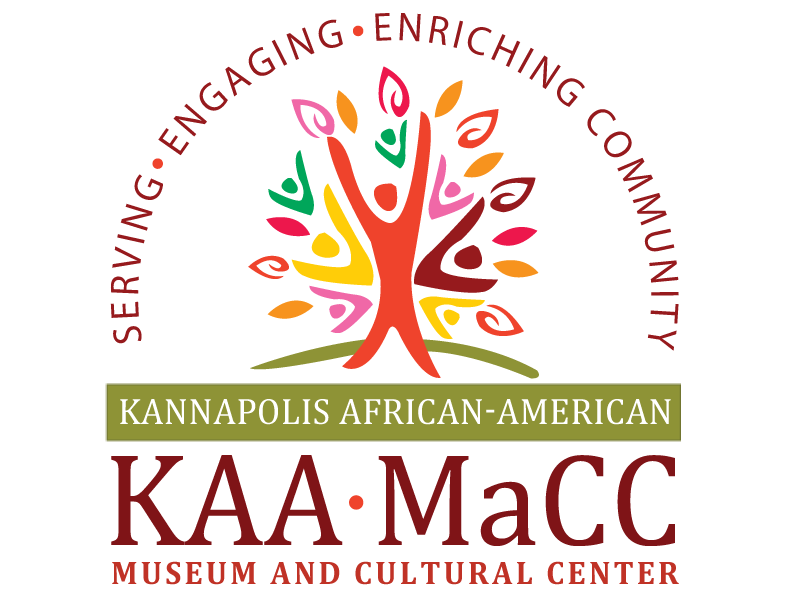 The mission of this local center is to "collect and preserve the history and culture of the Black community in Cabarrus and Rowan County." The center just celebrated its nine-year anniversary last year, and though they don't have a brick-and-mortar location for exhibits and artifacts, the group continues to grow its prescience in the community through awareness and holiday-themed events, community leader features on Neighborhood TV, and speaker series on various topics focused on celebrating Black achievements. Their History Collection program focuses on engaging young minds in the area by digging deep to uncover the untold history of Black residents in their community. Their Civic Series also supports community outreach efforts to help encourage more public learning programs focused on Black history in both counties.   
The best place to see what's new at KAA-MACC is by following their social pages on Facebook, Instagram, and Twitter.  
Levine Museum of the New South – KnowCLT App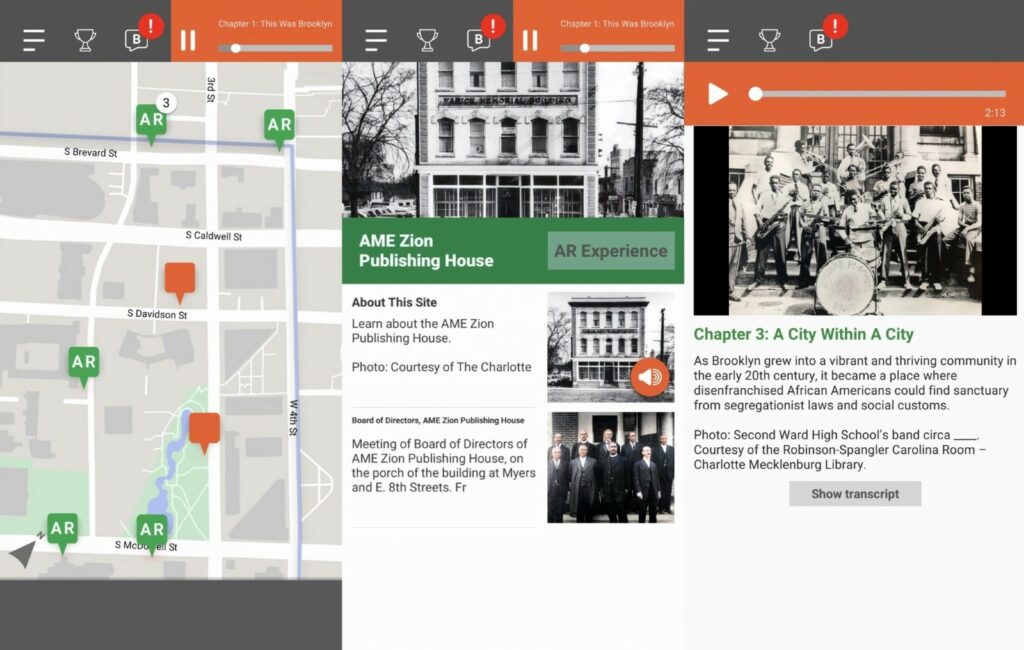 Looking for an interactive way to explore Black history in our region?
KnowCLT is the Levine Museum's free app that allows you to journey through Charlotte's historic Brooklyn neighborhood through a GPS-led experience. Whether you decide to walk the route in Second Ward or learn from your home, you'll hear from the voices of former residents through narration, poetry, and even photos. The app features seven historic sites that comes to life through augmented reality technology. You can even collect achievements and rewards on your way that you can redeem at local Black-owned businesses. 
You can download the app on the App Store or Google Play store.
——–
As we go forth into 2023, we want to add to our list and feature more initiatives celebrating Black history and culture in our region. If you know of something we should highlight, email us at info@centralina.org.