A community that is pedestrian friendly benefits everyone. And when sidewalks, crosswalks and transportation infrastructure are missing or in need of repair, the result is a lower standard of living for people who depend on these facilities for mobility. Pedestrian infrastructure is a key component in supporting community connections and the health of residents and visitors. Aging adults and those with disabilities are disproportionately affected by gaps in pedestrian infrastructure.
The Challenge: Improving Safety and Comfort for all Pedestrians
As the region grows, more senior citizens will desire to age in place and people with disabilities will need well-planned, high-quality facilities to navigate the urban landscape. Local governments and regional transportation agencies are often responsible for addressing mobility. These groups depend on local data and analysis and community inputs to develop the right projects to meet local needs. As such, Centralina supports mobility efforts by conducting local walk-audits, a tool that is used to create awareness and promote all modes of transportation.
The Tools: Planning Routes, Engaging the Community and Sharing Findings
Walk audits are not only highly effective because they provide information about street, sidewalk and transit stop conditions, but also because they engage the community and guide future planning initiatives. Walk audit locations are selected based on quantitative and qualitative data to identify routes. Centralina creates informative mapping indices to identify key destinations, locations of vulnerable populations, transit routes and other mobility data and interviews local stakeholders to better understand the mobility needs of residents from various backgrounds, age groups and levels of mobility.
Our experienced planners facilitate the walk audits to assess corridor designs for strengths and weaknesses. Findings are then shared with parks and recreation departments, planning and transit providers and other stakeholders within the region. Recipients are then able to use this information to:
Assist with government planning processes
Inform and strengthen community advocacy efforts
Assist with funding requests
Prioritize funding allocations
Identify and develop best practices to increase accessibility to and from transit
The 2021 Mobility Management Walk Audit Report is the most recent example and covers covers multiple corridors that were identified as pedestrian hubs in the Charlotte Urbanized Area including, but not limited to, the Eastway Recreation Center, the David B. Waymer Community Center, Sardis Trace Apartments and the North and South Charlotte Veterans Affairs Clinic. The walk audit recommendations were drafted and distributed to key organizations throughout the Charlotte region to help local leaders ensure that their facilities are designed and renovated to benefit all users.
Centralina can perform walk or bike audits in your community or we can train your local staff to conduct these audits. Communities across the region have benefited from this on-the-ground engagement with local residents to improve the health and mobility of their residents.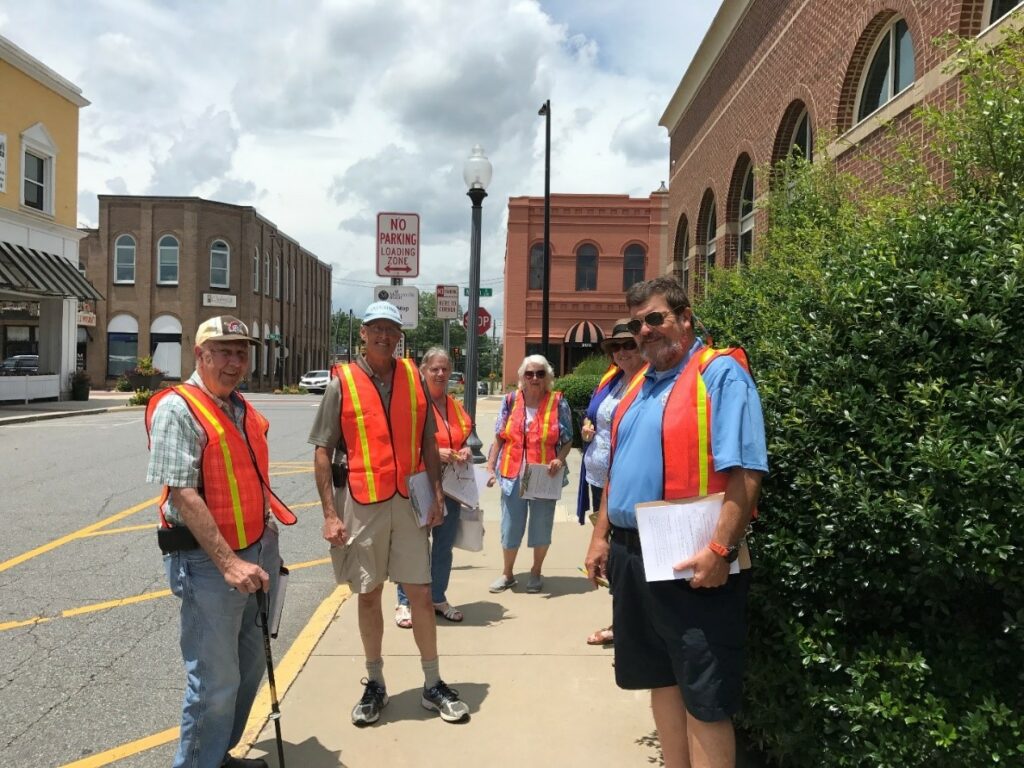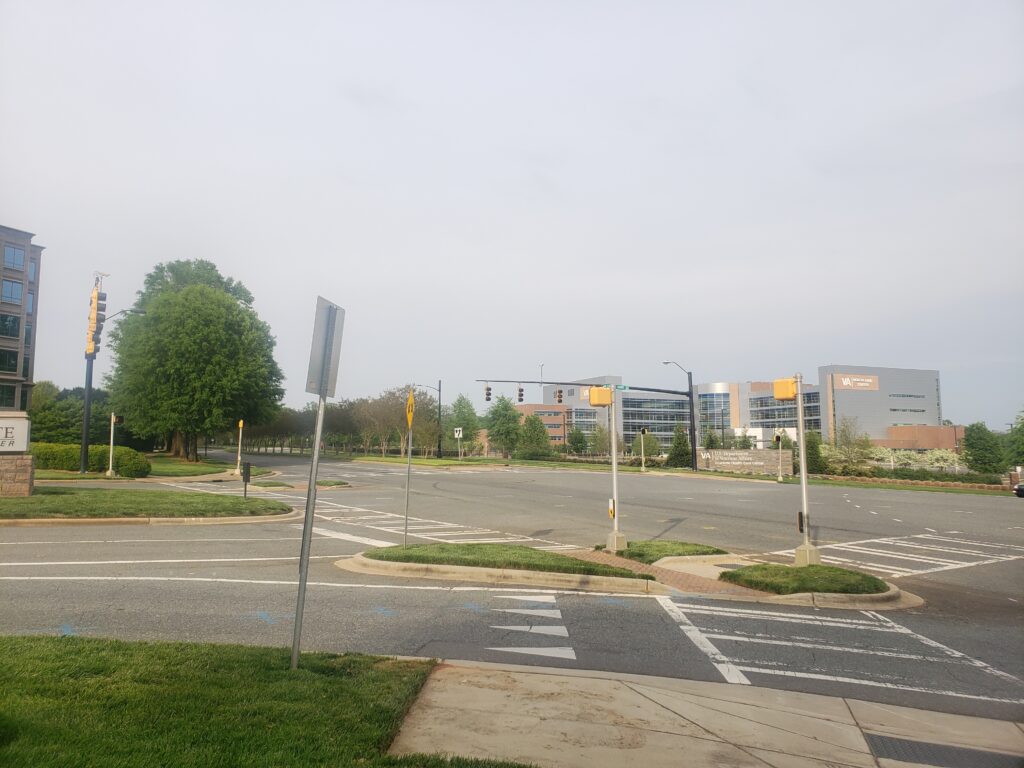 North Mecklenburg Senior Center Walk Audit Team
South Charlotte Veterans Affairs Clinic