Access to transportation options is critical to enhancing the quality of life of residents throughout our region. Without it, individuals may struggle to attain essential goods and services they need to thrive. A group that is particularly affected by the lack of options is workers and job seekers. According to Business Insider, our car-dependent cities and counties make it difficult for many workers to reach job site locations and facilities.
This hurdle was especially true for Maurice Gallon, a formerly unemployed resident of Salisbury who was seeking employment in the fall of 2022. Maurice was referred to the NCWorks Career Center-Rowan in Salisbury through the Community Action Program (CAP), a partnership effort created between NCWorks-Rowan and S&H Youth and Adult Services that focuses on finding employment for justice-involved individuals, an often underserved and overlooked segment of the workforce. The program supports career seekers by creating a full-cycle workforce reemployment plan of action for each participant.
Maurice was eager to get back into the workforce and took advantage of all the resources offered to set himself up for success. He participated in opportunities such as the Resume Rescue Workshop offered through a partnership with Rowan County Community College. He also participated in the NCWorks Centralina automated mock interview and feedback system called Talk Hiring. As a result of utilizing these tools, Maurice was able to successfully secure employment as a Machine Operator at Walk-On Products in Salisbury.
Despite this accomplishment, he still faced a major roadblock as he had no means of transportation to travel to and from his new place of employment. NCWorks-Rowan Second Chance services, S&H Youth and Adult Services and CAP worked together to enroll Maurice Gallon in the LyftUp ride-to-work initiative. This initiative, a partnership between Lyft, United Way and Goodwill, provides free vouchers for those in need of transportation to and from work. Through this program, Maurice received three weeks of ride vouchers to assist with transportation to his new position. As a bonus, he was able to save enough money to purchase his own vehicle.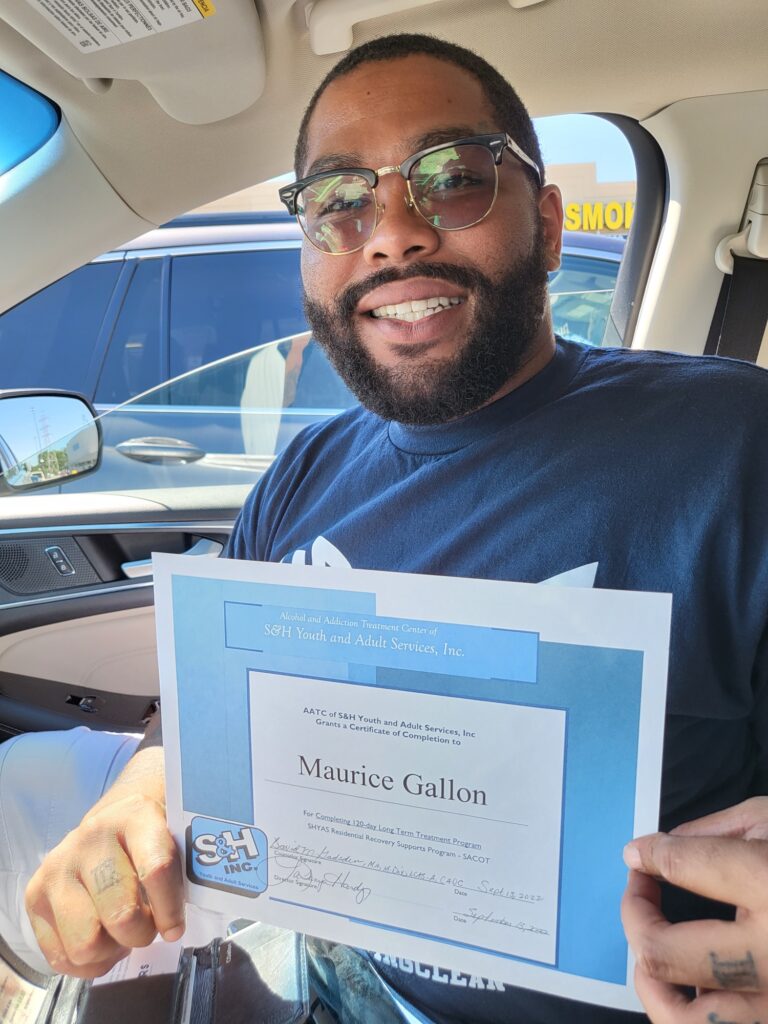 No longer having to worry about transportation, Maurice was able to focus on his new job, which he excelled at, and was eventually promoted to a management position. When he became sick and was off work for an extended period, however, he realized he wanted more flexibility in his career. After researching and weighing his options, Maurice completed the Pilot Car/Escort Vehicle Operator certification program through the North Carolina Department of Transportation, which trains individuals to warn motorists and clear traffic for trucks with oversized loads traveling on major highways. Maurice told Centralina that he now owns his own business as a pilot car company and is using the same vehicle that he saved up for to operate his current business. He expressed his gratitude for the assistance received through NCWorks-Rowan Second Chance, CAP and all partnering agencies.
Centralina Workforce Development Board is proud of the NCWorks Career Center-Rowan team's ability to connect employers with a variety of talent pools, including the formerly incarcerated, and their efforts to build strong community partnerships. For more information on our NCWorks Career Centers and other talent resources and opportunities, visit https://centralinaworkforce.com/