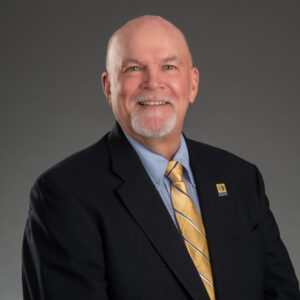 After over ten years of dedicated service to our region and a 40+ year career in the Carolinas, Michael (Mike) Manis will be retiring from his position at Centralina Regional Council effective May 31, 2021. An expert economic developer and devoted public servant, Mike led the Community Economic Development Department and served as the President/COO of the Centralina Economic Development District (CEDD), a 501c3 affiliated organization of the Council. During his decade of service Mike made significant contributions to shaping the region's economic development strategy and supporting Centralina's local government members secure resources and technical assistance for transformational projects in their communities.  
"Mike has contributed to improving the prosperity for people across our region and hands over an organization poised for even greater success," shares Bill Thunberg, CEDD Board Vice Chair and Executive Director of the Lake Norman Regional Transportation Commission. "His commitment has never waivered, gaining the CEDD respect for its role in supporting economic development practitioners and the communities they serve." 
Under his tenure Mike led the department to several achievements, including the award-winning Prosperity for Greater Charlotte Comprehensive Economic Development Strategy (CEDS). He also led the economic component group of the 2012-14 $5 million HUD Sustainable Communities Planning Grant for the Greater Charlotte bi-state region of 14 North and South Carolina counties involving over 85 municipal jurisdictions. Through his partnership with the US Economic Development Administration (EDA) he helped to secure millions of dollars in public infrastructure and assistance funding for critical projects in our region, including the Advanced Technology Center at the Rowan-Cabarrus Community College. 
"Mike has encyclopedic knowledge of our region's history, communities, economy and culture. He used this knowledge along with sharp analysis and strategic thinking to make an indelible impression on our region," says Geraldine Gardner, Centralina's Executive Director. "We are truly grateful for his service." 
Prior to joining Centralina, Mike served as the Executive Director of a Public-Private 501c(3) Community Development Corporation (CDC) in Columbia, SC, where he was responsible for redevelopment and revitalization of commercial corridors, residential neighborhoods and economic vitality. In addition to his economic development positions, Mike worked for over twenty years with several real estate development and consulting engineering firms developing municipal infrastructure and multi-state real estate development projects across the southeast of the U.S. Mike was accredited by the International Economic Development Council (IEDC) in 2006 as a Certified Economic Developer, CEcD. He graduated from the Economic Development Institute (EDI) of the University of Oklahoma and received his B.S. in Business Administration, cum laude, from the University of South Carolina with dual majors in Business Economics and Real Estate. 
The Boards of Centralina Regional Council and Centralina Economic Development District will host a joint recognition ceremony on Wednesday, May 12th at 5 p.m. The event will be streamed to Centralina's YouTube channel and immediately followed by the Region of Excellence Awards Ceremony and Centralina Board of Delegates Meeting.  
Centralina is currently recruiting for a leadership position in the Community Economic Development department. On April 15, 2021, the Centralina Economic Development District Board of Directors voted to name Geraldine Gardner, President and COO of the District effective June 1, 2021. For more information about Centralina's work in economic development visit our website.